Here is the latest information on three new scripts by David Lassig. These three scripts are now available for productions. Please email david@whomaidwho.com for additional information or call 701.261.0238.

UNITED: THE HEROES OF FLIGHT 93
On September 11, 2001, nineteen hijackers took control of four commercial airliners. Three of the planes reached the hijacker's targets but the fourth plane charted a different course because of the heroics of the passengers on board. This play is their story, a story about the courageous act of forty individuals who worked as one on the fateful day. It is a story of what it means to be a True Hero and a story that needs telling, so everyone can know how these great people gave their lives to save so many.
This script, which is written to be done as a staged reading, received a premiere at The Fargo-Moorhead Community Theatre on Septebmer 11th, 2011. The script has numerous characters and is performed by 3 females and 4 males. This script is available for immediate productions.
MARRIAGE ROULETTE
Megan and Greg are planning to get married in Las Vegas. The night before the wedding they have their bachelor and bachelorette parties at the same hotel. On the morning of their wedding day, Megan wakes up in bed with the best man, and Greg wakes up in bed with a hotel maid. Things only get worse when Megan discovers she's married to the best man and Greg discovers he's married to the maid. Will they sort everything out in time for their wedding?
Marriage Roulette received a world premiere at the Harwood Prairie Playhouse in West Fargo, ND in March 2012.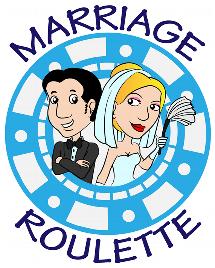 FOWL PLAY
It's opening weekend of goose hunting and poor Doug has been scheduled to work. Doug has made plans to go goose hunting with his best friend Eric, so he tells his boss he can't work as he has to stay home with his pregnant wife. It seems logical, except for the fact that Doug doesn't have a wife. Now the boss is coming over to check on Doug's wife, so he needs to come up with one quick. Eric comes up with a brilliant plan to solve Doug's problem, or should I say, many brilliant plans. When the boss arrives, Doug already has two pregnant wives. From there, more and more pregnant people keep showing up. Not to mention Doug gets a surprise visit from his mother, who is shocked to see her son is not only married, but that his wife is pregnant.
Fowl Play received a world premiere at the Resurrected Artists in New Holdingford, MN in March 2012 and will be presented next at the Harwood Prairie Playhouse in March 2014.

FOR INFORMATION ON ANY OF THESE SCRIPTS PLEASE CONTACT DAVID@WHOMAIDWHO.COM